KickStart Your Business Growth
The first step on your journey to higher profits, more sales, and fewer calls backs.
KickStart Training is a 3-day course designed to give you the processes, tools, and focus to guarantee success using building science and the whole house approach.
Testing Tools & Instruments
Mastering Lead Generation
Fostering Employee Buy-In
KickStart Training Details
3-day on-boarding that gives you the tools to successfully implement performance contracting and building science on your path to growth

A mandatory requirement that holds both us and you accountable for your business success and sets the stage for your future growth

Scheduled to be completed within the first 90 days of your membership
Training Tour Events
6 unique training classes hosted all across the United States.
Jump straight in with our member favorite Home Performance Crash Course. Then get started with your Home Performance and Duct Performance certification classes. Round out your skills with in home lead generation and advanced lead generation courses.
Home Performance Certification
Whole-Home HVAC Diagnostics and Repair Training; BPI Building Analyst (BA) and Envelope Professional (EP) Exam Prep
CEUs: 18 BPI & 32 NATE | 5 Days
Duct Performance Certification
Ductwork Design, Installation, & Maintenance; How Duct Leakage Impacts HVAC Performance
CEUs: 12 BPI & 20 NATE | 3 Days
Fast-Track to Home Performance
Crash Course about the Whole House as an Interactive HVAC System
CEUs: 8 BPI & 16 NATE | 2 Days
Master Ventilation & Humidity Control
Beyond the Box Strategies for Healthy, Efficient Airflow and Moisture Levels in Homes
CEUs: 8 BPI & 16 NATE | 2 Days
Unlock Your Sales Potential with Home Performance
In-Home Sales Tactics; Sales Objection Response Tips
CEUs: 8 BPI & 16 NATE | 2 Days
Discover More Opportunity On Every Service Call
Lead Generation Tactics Using Your Service Technicians
CEUs: 5 BPI & 10 NATE | 1 Day
Membership includes access to a growing library of online classes designed to deliver impact to your most critical functions. Powerful learning tools to track team member progress, ensure accountability, and achieve continual team growth and development.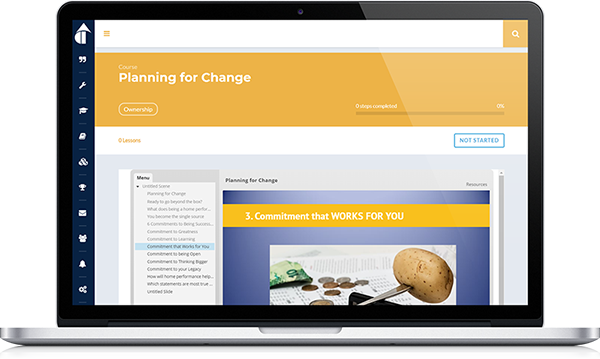 Online Learning Coursework Examples
Customer Service Rep Track
---
Level 1 Coursework
Intro to Home Performance
Using Analogies Homeowners Understand
Understanding and Identifying Lead Opportunities
---
Level 2 Coursework
How and When to Make Out Going Calls
Tone, Empathy and Uncovering Pain
How You Can Help Generate Leads
---
Service Tech & Comfort Advisor Track
---
Level 1 Coursework
Overview of Home Performance
Lead Generation Opportunities for Home Performance
Your Competition Won't Talk About Home Performance
---
Level 2 Coursework
Techniques for Uncovering Homeowner Pains
Testing for Solutions
Using a Guarantee to Close the Sale
---
---
Level 1 Coursework
Home Performance Overview & How It Sets You Apart
Deciding Which Tests & Tools
Planning for Change
---
Level 2 Coursework
Creating a Home Performance Brand
Motivating Your Employees
Home Performance Positioning & Pricing
---
Network and Collaborate to Grow
We bring powerful HVAC minds together to share expriences and best practices, generate solutions, and collaborate on issues and opportunities HVAC contractors face.
Mix Groups training allows you to gain multiple perspectives from other HVAC owners that provide additional real-world solutions to overcoming challenges in your business.
This interaction also provides you a networking opportunity to meet other HVAC contractors across the United States and share in your successes.
What Contractors Say About CI Training
"The classes are great, Ken Summers is phenomenal…I would highly recommend CI to any HVAC contractor."