Download The PDF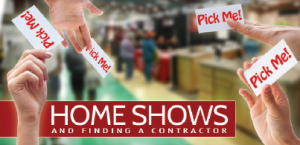 This class is designed to help a contractor move performance contracting into their everyday business, you will learn how to gain buy in from service technicians and CSRs, keep them motivated and why it is important to do so. Other conventional marketing is touched on with an emphasis on home performance contracting. Whether you choose to go all in with total Home Performance Contracting or just focusing on the duct system, you will walk away with insight on how to grow your business.
What You Will Learn
How to get maximum buy-in to support Home Performance from Service Techs and CSRs
Pricing and complexity options for Home Performance testing, from no charge to $2000
Spiff reward options to incentivize Techs and CSRs
How to integrate testing and test pricing with any local rebate programs
What does NOT work to generate Home Performance Assessment leads
Options for converting replacement equipment bid requests into Home Performance Assessment tests
How to implement CI Pre-Appointment Education and Positioning systems
How to use the Home Performance Contracting to "own the best neighborhoods"
Referral request techniques
How to maximize results at home shows
Effective Home Performance TV & Radio advertising
 HPC Website SEO and content, social networking techniques
Who Should Attend?
Owners
Managers
Comfort Consultants
Class Fee: $300
Discounted Rates: (One day only)
Discounted Rates: 507 (One day only)
Comfort Institute Members: No Charge
CI Duct Performance Experts: No Charge
Aeroseal Dealers: $150 (for 507 only)
Aeroseal Dealers (with 506): $255
Ask about other affiliation discounts/rebates
100% Money Back Satisfaction Guarantee
Request for More Information