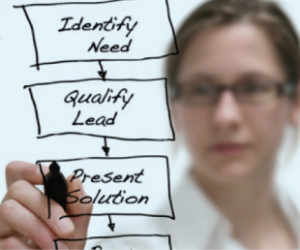 Download The PDF
Want success in Home Performance? While technical knowledge is the foundation, nothing will get sold until you can consistently create HP testing leads. This intensive workshop will get you on the right track and share what is working for CI Member companies around the country.
What You Will Learn
Geared towards the Service Techs and CSRs
Overcome resistance to change and gain Home Performance buy-in
How duct & thermal envelope issues are often the true cause of customer comfort, dust and efficiency complaints Techs and CSRs hear every day
How promoting HPC testing truly serves the customer and can generate leads
The four scenarios on service calls where HP testing can be successfully offered
How to convert incoming telephone duct cleaning requests, hot/cold room service requests and replacement leads into Home Performance Assessments
Participants role play solid recommended phrases to say and the flow to follow, and a clear handle on what to do going forward to support their company's HPC initiative
Who Should Attend?
Front-line Service Technicians
Service Dispatch CSRs
Sales Lead Coordinators
All attendees learn how to use all the CI Member HPC consumer education tools and resources such as the iPad app, videos on the website, Survey Cards, Replacement System Investment Quiz and Fact Sheets
Managers/owners and Comfort Consultants should also attend Day One to both learn new information and use the opportunity for team building and creating momentum
Class Fee: $300 Discounted Rates: (One day only)
Comfort Institute Members: No Charge
CI Duct Performance Experts: No Charge
Aeroseal Dealers: for 506 only: $150
Aeroseal Dealers (with 507): $255
Ask about other affiliation discounts or rebates
100% Money Back Satisfaction Guarantee
Request for More Information