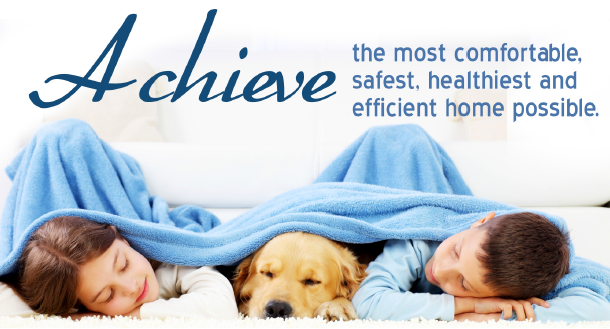 Ask for a Home Performance Evaluation
Independent research* shows that over 90% of homes have hidden air flow problems causing health, comfort, safety and efficiency issues.
Is your home one of them?
Do you have any of these difficulties in your home?
excessive, unsightly dust?
dirt lines at carpet edges?
dry air or static shock?
lingering or musty orders?
a smelly fireplace?

hot or cold rooms?
high utility or repair bills?
roof moisture or ice?
dirt or sweating on vents?
breathing difficulty



Some indoor air quality issues might even make your family sick!
carbon monoxide entering the home
polluted air leaking in from the garage
molds, mildew and excessive humidity
inadequate fresh air ventilation
It is now possible to solve these concerns permanently!
The first step is to pinpoint the precise causes with a Home & Duct Performance Evaluation - a thorough evaluation of the air and comfort of your home.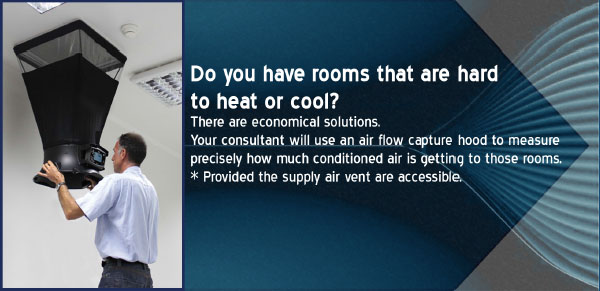 Your test starts with an initial interview with a Comfort and Indoor Air Quality Consultant.  Your input provides valuable information such as whether any rooms feel clammy when the air conditioner is running, or if any pars of the house needs to be dusted more often than others.  We encourage all the adults in your home to participate in the initial consultation since everyone's perception of comfort and indoor air quality is unique.
The inspection begins with your heating and cooling equipment.  Is it efficient, dependable, and safe?  Your consultant will visually inspect your equipment for any signs of deterioration.  Improper installation or insufficient maintenance.  We will let you know the average life span of your equipment.  Your consultant will evaluate your system's air filtration and purification efficency to determine if possible improvements would better clean your indoor air.
Even the best heating and cooling system will have trouble keeping you comfortable or will cost you more to run if you don't have enough insulation.  Your consultant will visually inspection insulation levels throughout your home to determine if they meet currently recommended levels.  More importantly we will look for hidden defects.  Defects like hoolow wall cavities that allow air and heat to bypass your insulation  Attic ventilation levels will also be checked.
For more information, contact a Comfort Institute a HVAC / Home Performance Contractor near you.  Click the button below to locate a contractor today.