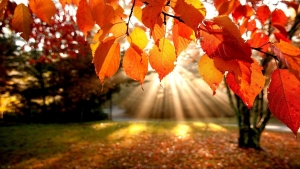 With the end of August upon us, we start turning to the fall activities. Pretty soon football will start up, baseball playoffs will begin, and HVAC contractors must stop thinking about Air Conditioning and turn focus to other aspects of the business.
Here are 6 things you need to start doing today!
1.
Gear up your service meetings and focus on looking for leads in homes

:

Do you have regularly scheduled meetings with your team or just when you have time?  Is training a focus during your service meetings?  Are you really taking advantage of this time with your team?

Scheduled service meetings are imperative for a smooth-running service department. In addition, these meetings can be used for training techs. This can help techs start looking for leads while in the field. Teaching static pressure, air flow readings, and using basic hand-held instruments will lead to high-quality leads, keeping you busy into the fall.
2.
Restart Weekly Training

:

With 60-70 hour weeks in the summer running service and replacement estimates, it's easy to let training slide.  Ramp it back up again!  Service techs need to be reminded how to generate leads for replacement equipment and duct renovation from standard tune ups.

Comfort Advisors need to review and role play sales best practices – Easy sales that come from being in the right home at the right time, dry up quickly when the weather gets mild.   Everyone needs to be taught about the latest products, instruments, and internal procedures.
3.
Use your Techs to Generate More Leads

:

Many times, a service call can leave a lot of work on the table. Why? Because we don't take full advantage of the techs time in the home.  Now that you have taught service techs what to look for in the home and implemented a system for them to follow.  This needs to become a requirement on every job. A static pressure test and/or using an anemometer during the service call can help uncover unseen problems. It can help generate additional work.  In addition, other types of issues can arise when we start looking around and listening to the problems of the client.
4.
Start a "Tune-up" Campaign
Start your tune-up campaign now. Help your clients get their furnace or heat pump ready for next season!  Get ahead of the game rather than waiting for it to get cold.  Put together flyers or door hangers that can be distributed by your techs in the field to encourage your clients to get their equipment ready.  Email (or regular mail) the same message to any of your non-service maintenance clients.  Make sure you have the same offer on your web page so customers can find it there as well.  Finally, encourage your techs to bring up these offers when they are in the home. (No matter what service they are there to provide).
5.
Go Beyond the Box

:

The HVAC industry inevitably focuses on fixing and replacing boxes during peak seasons.  When the weather gets mild, equipment failures drop off.  It's time again to look at whole-home comfort. Start helping customers and generate additional revenue.  Fall tune-ups are a great time to review with each customer how well their system's performance during the summer.  Duct leakage and poor airflow are chronic problems – which translates into great opportunities to balance temperatures and put a smile on your customer's face.

Another often overlooked opportunity is duct cleaning.  All too often calls for duct cleaning come into an HVAC business or techs are asked for this when they are in the home.  If you don't offer duct cleaning or your techs don't believe in it, the opportunity will go to someone else.  Most duct cleaning calls are a cry for help. The homeowner thinks cleaning ducts will solve their comfort issues.  If handled correctly, you can get to the root cause of these leads and can turn them into much larger sales.  Even if duct cleaning is all you sell you can still turn these into service and/or maintenance leads for future business.
6.
Start Generating Sales Internally

:

In many cases techs in the field run across a lead but they don't feel comfortable selling or starting that conversation.  Having a person dedicated to following up can create a lot of work for your business.  This person or team can be used to sell maintenance agreements, take incoming calls for equipment sales, and even help do follow-ups with home owners.
Fall is Coming.  Implementing one, or more of these ideas will not only help you generate more leads and grow your business, but it will also help you better serve your customers. 
Want to leave this to the professionals? Comfort Institute provides contractors with the resources and training to be successful.  From lead generation to BPI certification, Comfort Institute can support you and your business on your way to growth.  Click here for more information.