As a Comfort Institute Member, you will have access to the best training resources available. Our trainer, Ken Summers is an experienced, savvy HVAC veteran with the foresight, integrity and thought leadership necessary for change and profitable growth:
About Your Trainer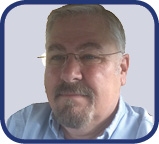 Ken Summers has been in the HVAC Industry since 1977, in residential service, in-home sales and commercial design/build. For the past 18 years he has been with Comfort Institute (CI) helping progressive HVAC contractors adopt "Whole House and Air Distribution Diagnostics and Repair". In addition to providing test instruments such as blower doors, duct testers, flow hoods and smoke puffers, CI trains on the most effective ways to solve difficult comfort, dust, IAQ and high utility bill problems. Ken specializes in helping contractors avoid common load calculation and duct design mistakes, duct leakage problems, thermal envelope repair and mold related issues across the country. Ken has written articles for The NEWS magazine and he has spoken at ACCA, PHCC, RSES, and EPA sponsored functions.
Ken Summers | ken@comfortinstitute.org | 360-201-1467
Need More Training?
We have made our best effort to provide you with a variety of classes in a variety of locations throughout the United States. If you would like to see specific courses or locations, please send us an email with details: info@comfortinstitute.org. We will keep a running list of requests and we will use all member input as we create our next training schedule.
If you would like to have one of our trainers provide on-site, customized training at your location please contact us. Most on-site training is 2-day training at a rate of $2,000/day. Contact us at info@comfortinstitute.org for more information.

Comfort Institute HVAC Training Classes and Seminars
101: Home Performance Boot Camp
102: Duct Performance Workshop
506: Service Tech In-Home Lead Generation Techniques

View the HVAC Training Schedule